PyWeek 30 challenge: "Castaway"
Posted by ilukasaurus on 2020/09/21 03:51
First time making a diary entry! Thought I should probably write a few during this competition.
So far, I've achieved:
- writing the main outline and themes for my game, and the scope of what I'll achieve in 7 days
- roughly designed 1 character out of 3, and made some concept art
I don't know how to embed images, so I'll just post a link to my twitter post: https://twitter.com/deadmanstudioz/status/1307882583460515840?s=20


Woops, a bit slow on the progress so far XD but hopefully I can increase my production over the next few days! But at least I'm proud of my idea, which contains android mer-maids (hell yeah) B)
I'll write another entry when I've made more progress!

Castaway Survivor - Day 2 - "just like a minecraft skyblock"
Posted by chrisyan2000 on 2020/09/20 23:05
Since i'll be busy on Monday,
I worked extra hard to finish the work that is supposed to be done at day 2-
a lil character walking in the scene
and build!
Posted by tizilogic on 2020/09/20 22:43
What a day!!
Our incredible plan of making the next big thing with our really unique idea for
"Headbutting Fall Goats"
got squashed at around 00:00 UTC today, with the announcement of the community chosen theme.
The disappointment clearly sat deep in the team, moral was low and our belief in democracy has been deeply shaken...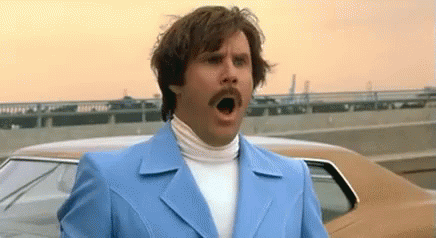 ...for like 10 seconds or so and right after a very entertaining brainstorming session began. One crazy idea let to another and at the end of this first day, we have a pretty good idea how our entry will look and hopefully also play like.


Without giving away all the *trade secrets*, here's some artwork and even a first screenshot from our teams hard work:

We hope everyone else is having as much fun as we are and will be back soon to post some more juicy details about our creation in the making.
Posted by bukmano88 on 2020/09/20 22:11
Hi, were is lost, my teammates in pyweek 30? Because I still can't get in touch with them, so I decided to address anyone else who sees this post pleas write in your ideas as comments, wat shuld I make in current pyweeks them 'castwai'!!! thak you for support

Posted by Imperfect_One on 2020/09/20 19:04
On the first day, we encountered the first organizational problems. It so happened that our team began developing two games of different genres at once. In the humble opinion of the journal-writer, at the beginning of the day we were more like not a team, but a grouping of five individual programmers, each with their own style of coding and vision of the game.
This needed to be fixed.
Much of the first day was spent working under the hood, working on the project architecture and consistent code style.
However, we also took the first steps towards creating a GUI game and created test animations for game actors.
Let's see how the second day ends.
Posted by Untriex on 2020/09/20 17:31
Ok the first day behind us, 6 more to go!!
I worked today for more than 5 and a half hours and wrote over 340 lines of code.
it was worth it because now we have a working base of the game !! :D
Tomorrow will be a school so I don't think I will have that much time as today for work on this challenge, but I will try my best.
I am so excited to see the final game and also I hope to add most of the planed thinks to the game (because of the time limit).
See you tomorrow

Castaway Survivor - Day1 - "ohno you are a castaway now"
Posted by chrisyan2000 on 2020/09/20 16:19
worked on the little raft you got on
and little simple waves and fishes
Posted by Imperfect_One on 2020/09/20 08:15
When we found out the result of the theme poll, we started the Great Brainstorm. Perhaps this is the most difficult but at the same time the most fun part of the competition. To make a long story short, we came up with an unusual idea (according to the author of the post) that distantly connected with the COVID pandemic.
Then half of us went to sleep. Time zones are evil. But another half still keep in formation.
Now we are faced with the task of revealing the idea: to think over the basic functionality of the game, the interface, and the architecture of the project.
We hope that not the entire first day will be spent on this because it is extremely important to arrive at a working prototype of the game as soon as possible so that game can be improved and become juicy.
Posted by VV0JCIECH on 2020/09/20 04:50
So far I made something on my backend:
placeholders for scenes (menu, options, game, game over etc.)
states like saveslots, default_settings file, loading saves, loading settings
first entity THE MIGHTY CURSOR
Now going to sleep, because it's 7 am right here :-)
Had 3 ideas for the game with Castaway. I chose the simplest one. I hope it will be the easiest one to complete.
Posted by richard on 2020/09/20 01:22