Kite Story Menu
Kite Story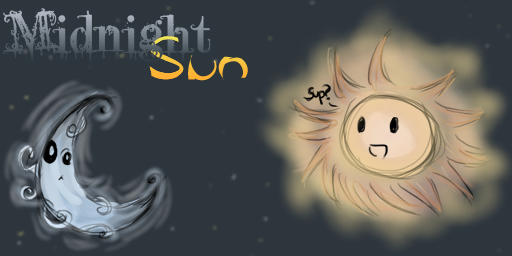 Actually we both live in the wrong hemisphere for this kind of sleep deprivation, but we think it'd help with crunch time, and we believe in a round Earth.
Awards
Least overly complicated
Presented by saluk
Most Metaphysical
Presented by saluk
Barrilete Cosmico
Presented by riq
Best Goodlooking Rope
Presented by claxo
Universe In A Box
Presented by Chard
Scores
Ratings (show detail)
Overall: 4.2
Fun: 3.9
Production: 4.4
Innovation: 4.2

Respondents
: 42
Files
File
Uploader
Date
Kite Story.zip
Kite Story (Windows .exe)
alex
2008/09/14 09:46
ss3.png
Kite Story Menu
alex
2008/09/14 03:25
kite_story-1.1.zip — final
Kite Story 1.1 source
alex
2008/09/14 02:54
ss2.png
Catching a sky diver
alex
2008/09/11 16:11
py7_objects.jpg
group shot!
biccy
2008/09/10 11:55
ss1.png
Kite meets bird
alex
2008/09/07 13:46
Diary Entries
Any theme but this one!
Spent most of the day trying to wrangle our awesome idea that fit most of the other themes into this one... to no avail.
Rebecca came up with a usable idea that we're running with. It's small and simple but achievable and motivating, unlike the many other ideas we came up with. Maybe it's just us, but the theme is definitely not working for us this time.
Screenshot shows a mixture of programmer art and a temporary resource ripped from last pyweek, with some string physics that are working surprisingly nicely.
String
Well we had to re-think our idea for pyweek since "The Length of a piece of string" just didn't work. Hardly did much yesterday, so here have some concept art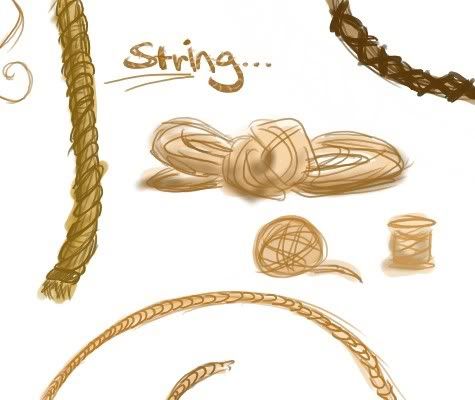 yup...Rope...String...thread.... this is going to be a fun week
Game art
Well, I spent the first few days of Pyweek dealing with uni stuff, going to classes, home work, doing assignments, stuff like that. Today I had the whole day to work on game art... This pyweek we're going with a different art style compared to our last game.

33 items not including the ones I had to redraw, I don't think I've ever drawn so much in one day.
Tomorrow I'll work on backgrounds and maybe animation if I have time.
Now excuse me while I go and pass out.
Flying high
This has definitely been the most relaxing PyWeek yet... having abandoned the complex game-of-the-year idea that just didn't fit this theme, we've settled into this much-simpler game. We've both expressed surprise at how well the game is turning out -- we were both skeptical it would be much fun, but it's turning out to have some nice complexities and tricks. The relative ease of programming has left me a lot more time for gameplay tuning and iteration than usual.
The birds in this screenshot are actually flying backwards. This is due to an apparent artist/programmer world-view difference in what the "native" direction of a sprite should be. The artist, being primarily right-brained, draws all her sprites facing to the left; while the programmer, knowing that the mathematical X axis increases to the right, writes code that assumes right-facing entities.
Clearly this is could become a terminal dilemma, whose resolution will require much negotiation and compromise (of the artist).
Kite Story
What's that? It has a song at the end?
Enjoy Kite Story, a game of satellites, string and helicopters. Windows and Mac OS X binaries available.